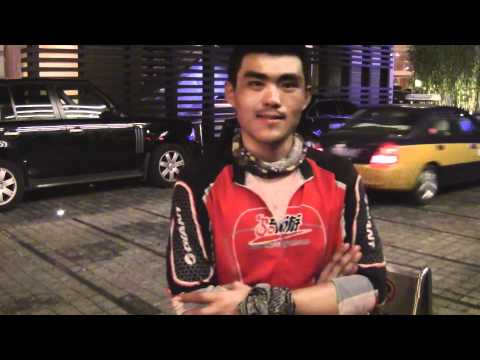 Beijing had always been a milestone for me and my journey and with the arrival of Gao back at the beginning of July it took on a whole new meaning. Well, now China's capital has been and gone, and with it the end of an era. Gao and I pedalled in late last week after a mammoth 200km day, the 35th day on the road since leaving Urumqi on the other side of China. The indomitable Gao, Ya Guang aced it from start to finish. I pedalled out from Beijing on the 16th after a few days rest and sponsor activities with my Title Sponsor Accenture, alone this time, back to just Hercules and I – my big red flagged buddy with me no more.
I shall miss his company and giggles, his friendship and insight – it has been a privilege, an education and a whole lot of laughs to pedal with him and I am super glad that he had the balls to bound up to me and announce his intentions all those miles ago. Here's to Gao and all that his spirit and journey stands for.
So, next time you're dithering over whether to do something or not, just think back to Gao.