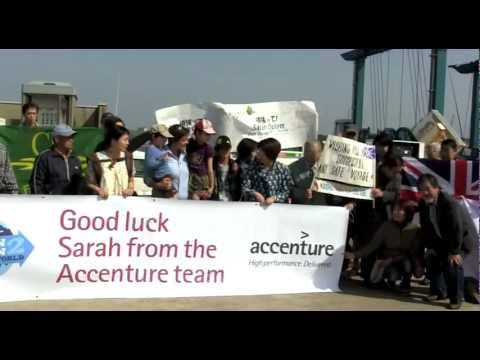 Postponing the departure was a tough thing to do but the only thing to do. As the video above shows, it turned out to be a wonderful day because we called off the launch and allowed Gulliver and I to share our adventure with the lovely people who had come to wish us well.
As with any setback, it is all about reframing and finding the positives. Sunday was a huge barrel of smiles and the happiest of days, if not a little draining emotionally. Thanks to the wonderful Choshi Marina staff, we tied Gulliver down in readiness for the gales and I headed off with friends for some rest and a little bit of gin.
The weather is currently looking good for Friday/Saturday with the first westerly winds that weather router Lee has seen in weeks. These are exciting times.
All best,
Sarah and Gulliver x
PS Thanks to everyone who has donated to the charities recently, helping us to smash the first target of £10,000. To make your donation, click here . Thank you.