Last Monday Hercules and I arrived at the beautiful Lake Tazawako just as the sun was setting, turning the sky and water pink and purple and me into a wonderful, reflective calm. Stripping off, running into the lake and swimming sent me high as a kite. Happy happy days.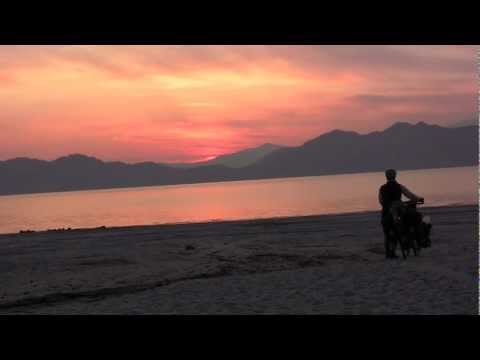 I write this from Morioka, Akita prefecture. 600 km left to go until I reach Choshi, on the Tohoku coast where I will start my North Pacific row from in the spring.  And from there it is the final pedal into Tokyo where I will be reunited with Nelson at the British Embassy and round off the journey for this year.
Happy days indeed. I can't quite believe I am nearly there. Gulp.
Sarah and Hercules x