April 23rd 2013
Six months of adventure
Hello from Japan,
One year ago I set out from Japan in a rowing boat called Gulliver. My goal was to row across the Pacific Ocean to Canada. Gulliver and I were caught in a massive storm after one month and I had to be rescued. Gulliver was left at sea. We still hope that one day we may get a call from someone, somewhere, saying that they have found my little blue boat.
I went home to the UK to recover and made a plan  to start my adventure again. After all, a setback is not a good reason to give up. It took a lot of hard work and support from lots of people but we did it. My new boat is called Happy Socks. She is  7 metres long and has a cabin for sleeping in and another for storing supplies.  She is in Choshi, on the coast of Japan, packed and ready to go with everything I might possibly need to survive six months at sea. This is how long I think it will take to row from Japan to Canada.
Six months of rowing means six months full of adventures and stories from the ocean – tales of what it`s like to live in a tiny boat, how I live and sleep and eat at sea, what it`s like during a storm and all sorts of meetings with ocean wildlife.
Wherever you are in the world, I hope you will follow the website, send me lots of questions and messages about your own adventures and tell all your friends to do the same. If you  would like me to ring in to your school or club, then please get in touch via education@sarahouten.com
Sarah
…………………………………………………………………………………………………………………………………………….
July 6th 2012
Recipe for Adventure Competition: the results
Hello Everyone,
A little while ago we set a competition for L2L Primary Schools to design me a 'Recipe for Adventure' – dreaming up a tasty meal that would give me of all the different food groups that I need for adventuring.
London2London HQ received some excellent entries and I have just spent some time getting very hungry and excited at the thought of trying some of the recipes.
Everyone has been spot on in thinking about the food groups I need when I am cycling, or kayaking or rowing – so we have lots of protein for helping me rebuild my muscles, carbohydrates and sugars for giving me energy, vitamins for keeping my skin and gums healthy and all washed down with plenty of water to keep me hydrated.
My favourite entries came from English Martyrs School in Oakham and  Mr Kirkland's Class at Manor School in Didcot. Both schools will receive L2L stickers and some adventuring books, including 'The Boy who Biked the World' by Alistair Humprheys and my book ' A Dip in the Ocean'. As well as that, I shall be visiting both schools to tell them all about my adventures so far and what treats and surprises I have eaten on the way.
Happy summer holidays to everyone who is on them already or about to start. Make sure you pack in some adventures!
Cheerio,
Sarah, Nelson, Hercules and Gulliver x
………………………………………………………………………………………………………………
BBC Newsround: Sarah's massive rowing boat challenge
I'm chuffed to bits to have been featured on the BBC's Newsround this week – it's always been a dream of mine to be on the show! Just in case you missed it, why not check out the website to watch the film.
---
Preparation has involved all sorts of things – testing safety equipment and the clever satellite phones that will allow me to talk to people anywhere in the world from the middle of the ocean… and lots of physical training to prepare my mind and body for the challenge. It will be very tough at times and my body will need to work hard day after day, month after month to row Gulliver and I across thousands of miles of ocean to the other side. My muscles need to be healthy and strong and my mind needs to be even stronger.
The training I have been doing in my rowing boat and on the rowing machine made me think about all the changes that happen in my body when we exercise. We're talking muscles, blood, lungs and that very special organ which keeps us alive – our heart… I find these science bits interesting, and so I thought I would make a little video to share with you. It fits perfectly with Lesson 5/Activity 8.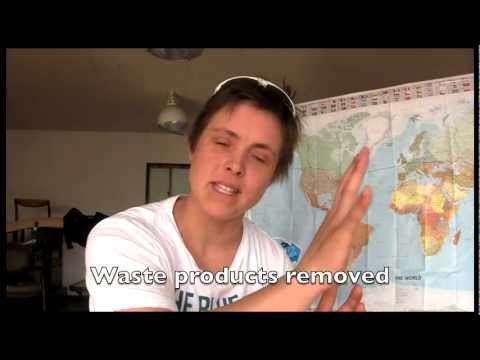 Meanwhile, I have some final preparations to do. Coming soon – a blog explaining the challenge ahead and how to live on an ocean rowing boat.
Stay tuned for a very exciting adventure and please cross your fingers for lots of wonderful wildlife visitors!
Sarah and Gulliver
January 4th, 2012
Giant waves and wobbles
I have been in Japan for nearly three months – a wonderful country of islands, on the edge of the Pacific Ocean. I am staying in Japan until April, when I shall start the next leg of my journey – rowing across that big chunk of blue to Canada.
Before I came here I knew that lots of earthquakes  happen here every year and that on March 11th 2011 the country was rocked by a massive earthquake and tsunami.  Now, after a bit of research I understand why it is such a shaky place to live.
Patchwork plates
Did you know that the surface of the earth is called the crust? And that the crust of our planet is a bit like a patchwork blanket that has been sewn together very loosely?
These patchwork pieces are called 'tectonic plates' and the place where two plates meet is called a plate boundary. In the same way that a group of children sitting together in assembly  do not always sit quietly, the plates do not always sit still and instead push against, past or under or over each other at the edges. The force of the plates moving against each other is called friction. Earthquakes happen when the friction has built up so much that it causes the plates to move suddenly – literally jolting the land above it, sending out shockwaves through the earth in all directions. And that, my friends, is why the earth shakes in an earthquake.
Countries that sit on plate boundaries will shake more than those who don't.  Japan is definitely a shaker, sometimes clocking up to 15,000 quakes and shakes a year. I have felt quite a few shakes since I have been here – the other day the whole house shook for nearly a minute while I was sitting doing my work!   It felt quite strange.
If that earthquake activity happens under the sea, the shockwaves that are sent out can cause a tsunami – a series of waves spreading out in all directions, which grow and grow as they reach shallower water, coming onshore as giant waves.
Shaking Japan
Living with earthquakes and tsunami risks is normal for Japanese people – school children are taught how to stay safe in the event of a quake and buildings are built to withstand shaking. In coastal towns signs direct people where to go in the event of an earthquake -  pointing up to higher ground to help people stay safe in case  tsunami waves come onshore.
Many of you will have heard about the tsunami in Japan last year – after an 8.9 magnitude earthquake happened very close to shore. The tsunami waves that rolled in  reached heights of 30 metres in some places, sweeping thousands ofbuildings and people out to sea.
The earthquake even caused the land to sink nearly one metre belowthe previous height in some places and left huge cracks in roads. It caused devastation along 700 km of coastline in Japan and damaged areas on the other side of the Pacific too.