http://youtu.be/YSLvPMp34hg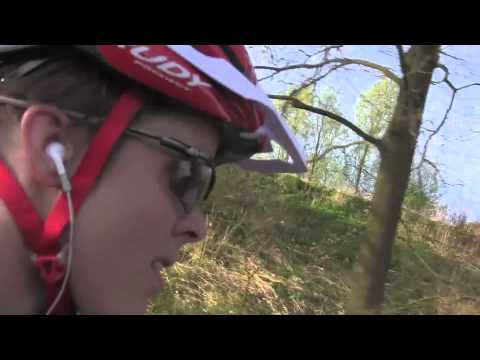 The first little video from the road…
I hope I made a few of you splutter your cornflakes with my 'Good Farts' title opener.  For those of you who speak German, I daresay I heard you chuckle quietly – for you know that I know that I don't really mean to talk about that sort of fart – but rather allude to the oft' shouted greeting of 'Gute Fahrt!' that followed me across Germany. It means, happily, only to wish me a safe and speedy journey. See, the Germans are big into their fahrting – you have ausfarts and einfahrts almost everywhere you look ( them being entries and exits).
Auf wiedersehn
It was with mixed emotions that I pedalled out of Germany last Monday. On the one hand I was happy to be progressing East, but on the other I was sad to leave behind a country I had grown to love – albeit in only a week of cycling.
Using a combination of cycle routes and roads, I headed South East from Essen towards Finnentrop and down into Bavaria from where I headed East towards Fulda, Coburg, Arzberg and on to my next country, the Czech Republic. My route followed the rivers Ruhr and Rhon and others besides, whizzed alongside railway tracks and picked its way through old towns, new towns, industrial areas and old fashioned villages;  it zigzagged up roads that wound through thick forest and then took me free wheeling down into the foothills below.   It led to some golden moments off roading on dirt tracks through silent forests and, once again, it allowed me to meet some wonderful characters.
The red house
Some of the notables from that character list include  Klaus the neon-lycra clad silver cyclist who got very excited about my journey and about meeting Hercules; the kind gentleman who drove after me up a hill to tell me that the road ahead was closed; the lovely young girl and her father who pointed me in the direction of a bike shop when Hercules got sick. Then there was the wonderful Engelhardt family from Finkenau who, when I asked them for some water, invited me into their (wonderfully bright red) home for the night and then cycled out with me the next morning. That was a hapy night indeed, not just for the bath and laundry, but for the friendship  and warmth shared with me. My friends from the aforementioned bike shop deserve a mention too – the chaps at Farhard Frey, Lauterbach sorted Hercules out when his wheel got a buckle that I had struggled to fix myself.
Forest on forest
I was really taken by the forests of Bavaria – bewitched perhaps. Having seen such a lot of wonderful wildlife and been interested by the forestry operations and effects I saw, I am keen to know more. As such, I have asked my Education Chief Huw James to base the next educational blog on them.
All in all, Germany was great to me and my London2London fahrt – its hills tested me, its beauty made me smile, its people were kind to me, and the happy feeling that I got from settling into the journey made me sing and hoop and holler  most of the way across. A few little problems, the first expedition roadside tears and one or two frustrations but all solved now and all part of the story.
So here I am in Prague, having recovered and recharged from last week's food poisoning, raring to go and excited about the getting back out with Hercules again after some lunch. He's excited – we hit Poland next.
Happy Easter, happy biking, happy fahrting to you – wherever you are and whatever these things mean to you.
The very best from me and Hercules x