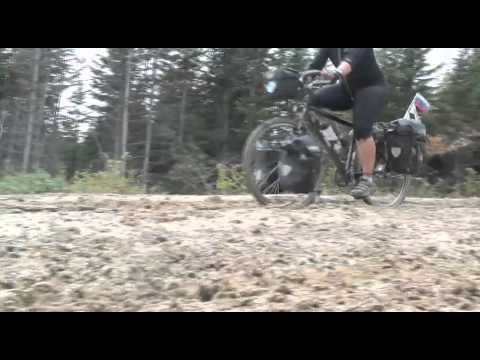 My first day back on Hercules was tough, really tough. Steep hills, gravel, grit, bridges with holes in and a lot of thick mud. A few close calls with sliding wheels and skids, but thankfully no harm done to either of us that won't wash off.  It wasn't rapid, but I am assured the roads ahead are better.
Big thanks to Alex Yemchenko and his wife Julia for their support on Sakhalin , Greg Baliakov for his advice on the kayaking, and to Rob Thompson for his efforts to smooth our way in Japan.
PS Three days to Yuzhno Sakhalinsk from here, the capital of the island, down on the South coast.
PPS Tim is in the capital preparing for the leg to Japan (fraught with regulations and complicated logistics) and Justine is heading South to join him.
PPPS Meanwhile in the UK at L2L HQ, Gulliver (my rowing boat) is being fitted out with various bits of kit and Mum is busy with a shopping list for seven months at sea. Thanks Team.