The UK is so wet right now that the blog title could be an apt description for getting across the garden to the garage – both are rather saturated with pooling water… Instead it refers to the flights I am to take across the Atlantic next week, a few miles above the ocean waves I shall row across next year with Happy Socks.
I shall be stateside, on both sides of the border (U.S.A and Canada), for two weeks for a mixture of speaking commitments and training. First, I shall be joining Iridium – one of my Major Sponsors –  at their annual conference in Texas to talk about my journey and how their satellite phones have helped me stay connected. They've been with me for some pretty big life moments….getting rescued, getting engaged and sharing the stories with school children around the world, live from the expedition.
From Texas I head North to Oregon and over the border to Vancouver. Finally, Canada, we shall meet – after both my attempts to row there… I am really looking forwards to sharing the London2London story and most of all I am excited about a week of surf kayaking on Vancouver Island. After a great bit of training in the surf up in North Wales at the beginning of the year, I am keen to improve my skills in the white stuff. After all, we are just T-3 months from heading back out to Adak, Alaska ready for a few months of gruelling kayaking.
Health-wise, I am still working towards full fitness and boosting my immune system. The effects of the pneumonia in the autumn and the allergies continue to challenge, but we are working with an immunologist to prepare for the remote journey ahead.
Public talks – Portland & Vancouver 
I shall be giving two public talks – one in Portland, Oregon on Feb 6th and one in Vancouver at the Vancouver International Mountain Film Festival on Feb 9th. All welcome to both talks – see below for info on tickets etc.
February 6th, Mission Theatre, Portland (OR) 7pm
Tickets & info: Alder Creek Kayak & Canoe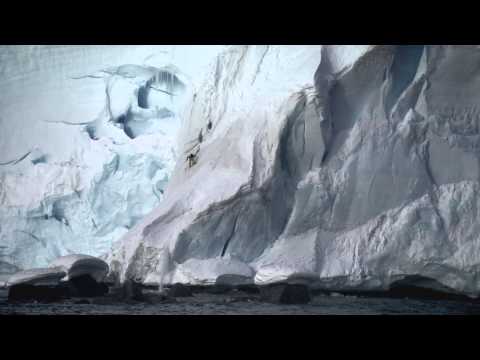 February 9th, The Cinematheque, Vancouver 7.30pm
Tickets & info: Vancouver International Mountain Film Festival
Thanks to everyone who came along to my recent talk in Oakham. For other East Midlanders, the next local one will be on March 27th at Stamford Arts Centre. Tickets here.
In other news, I look forwards to introducing you to the new L2L kayak next month…
Go well,
Sarah x
P.S Happy Socks is finally home on UK soil. Thanks to Mark3International, Coastal Transport and Greetham Valley for their support in this. She will undergo repairs & refit later this year.